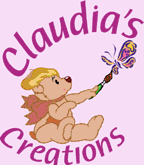 I formed my love of art as a child, using burned out matches to create drawings expressing how I felt and the powerful influence music has had on my life. Later in school, I excelled in art and science but my parents, being "practical" people, knew I couldn't make a living doing art... So, with their enthusiastic support, I learned and have made my living for the past 25 years, as a graphic designer (doing my drawing and painting as a hobby).
A few years ago, someone mentioned woodburning and I thought I'd give it a try. I quickly got hooked! Pyrography, Greek for "fire drawing," is an art form that dates back to ancient cave dwellings. It is the art of burning images on a variety of mediums, such as wood, leather and paper. In Victorian times, a hot fire poker was used for the burning, giving it the name Pokerwork. The tools for doing Pyrography have advanced through the ages — instead of using heated sticks or fireplace pokers, most people now use electrically heated tools.
In addition to my pyrography, I continue to work with colored pencils and acrylics and create digital art on my computer. You can see samples of all my different works on this website.
Pyrography